Velvet is dark red and GORGEOUS! She is such an eye catcher. Velvet is a super stocky, heavy boned jennet with striking good looks. Velvet is a Star Spangled Banner daughter and I am very happy to have been able to add her to our brood jennet herd.
Velvet gave us a beautiful brown jennet foal on 10/21/09. We named her "Hurry Up Allison" – Allison is the name of the vet who helped with her delivery. Allison is pictured below.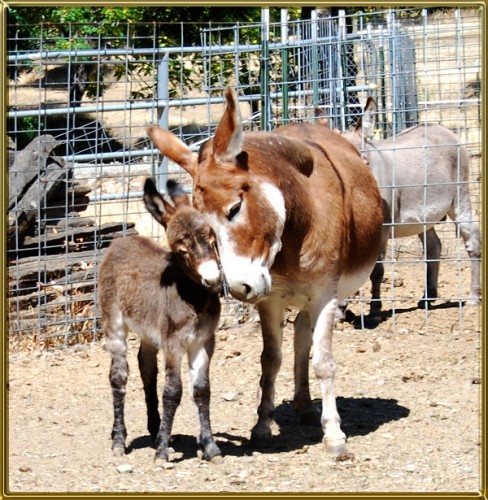 Velvet is currently in foal to BR Caliente' and is due December 2015.