Sadly, we lost Rhapsody in August, 2022. Because she is the dam of BR Power Trip, who is the sire of all our 2022 foals, I will leave her page here for now.
What a gift Rhapsody is. I have waited a long time for a jennet foal from Sugar and here she is. Sugar and Legend are star crossed and have produced a jennet and two jack foals previous to Rhapsody. All three of them are extraordinary, as Rhapsody is.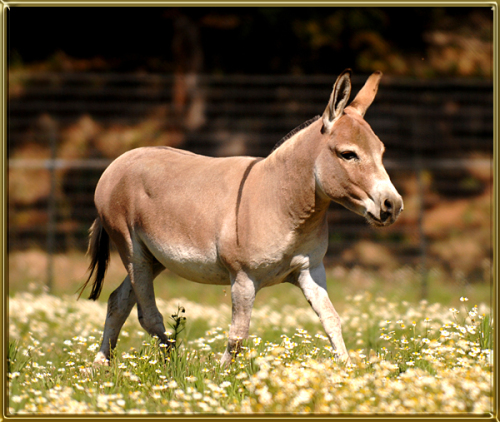 This is Rhapsody winning Junior Champion at the Powell Butte show as a yearling.
SHOW RECORD
2012 OREGON HORSE CENTER
2nd Yearling Jennets
2012 POWELL BUTTE SHOW
1st Yearling Jennets
JUNIOR CHAMPION
2012 WESTERN REGIONAL MINIATURE DONKEY SHOW
3rd Yearling Jennets