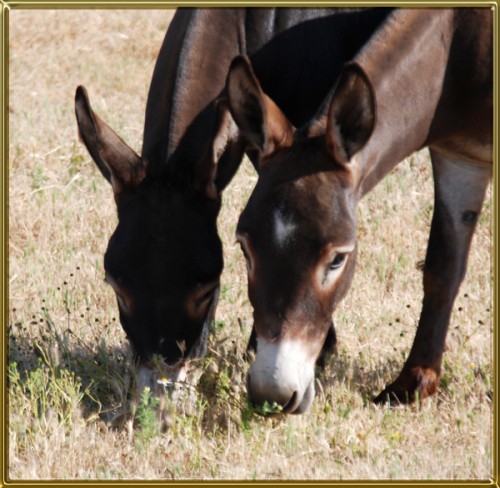 Sheri is maturing into SUCH a lovely jennet. These photos were taken 6/8/16,when Sheri was just slightly less than a year old. She is pictured with her best friend Fantasia. I wish we still had shows in our area because if we did Sheri would be there! I would love to show this jennet. She is such a dream to handle and gets more beautiful every day. I am very fond of this girl. I have great respect for her Red Lightening blood lines and if I didn't have them so well represented in other jacks and brood jennets here Sheri would stay.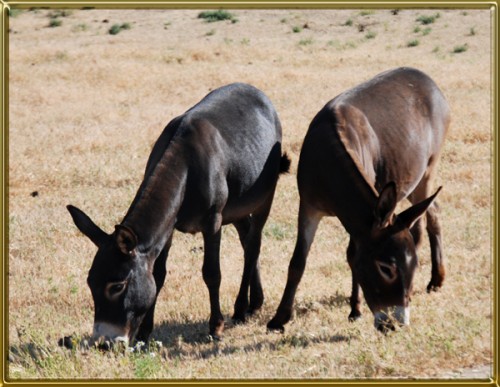 Sheri is feminine and sweet! She loves children, as you can see.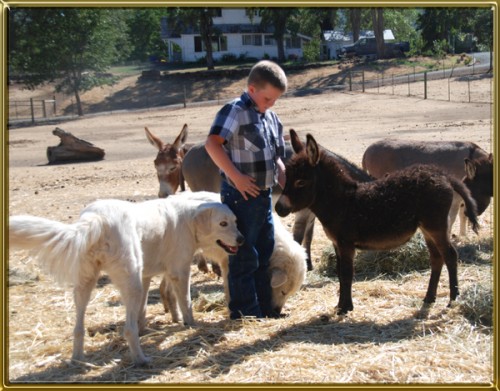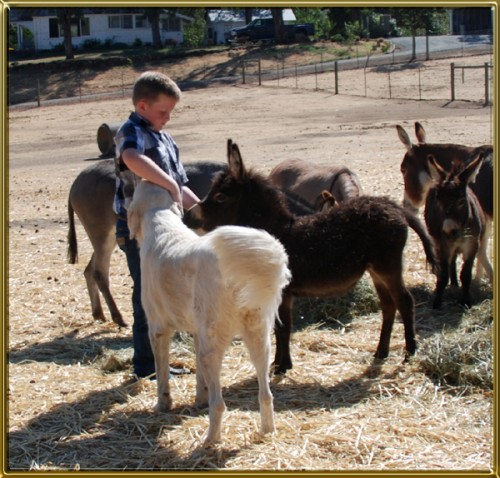 She also loves our guardian dogs. This is Tessa, who is taller than Sheri.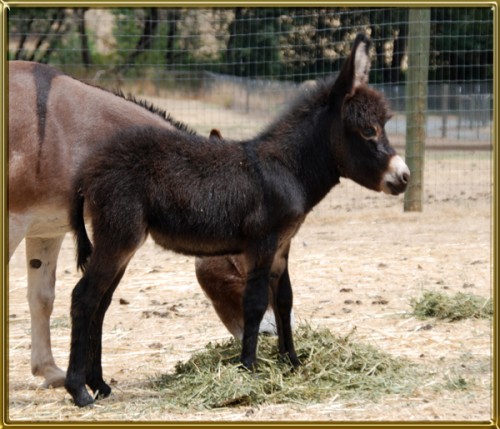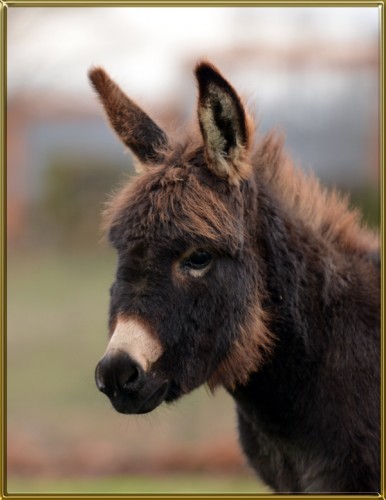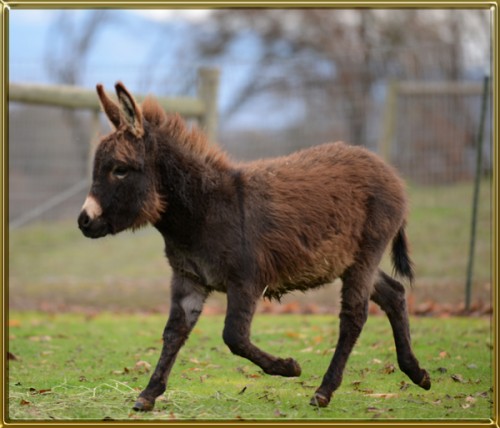 Sheri carries some great blood lines, including the incredible jack S.S. Red Lightening. On her dam line is also LCR Valentino 49. This one is hard to find up close in a pedigree as it is an old and valuable blood line. Sheri is a sweet, confident, soft jennet. She will be an easy girl to live with and manage.