Tia is a super sweet gentle pup. She loves her dairy goat Diva! Tia has been started on chickens, sheep, her goat, and has shared a fence line with donkeys and cattle. Tia has the right temperament to be a family member as well as a guardian dog. We are looking for just the right working home for her.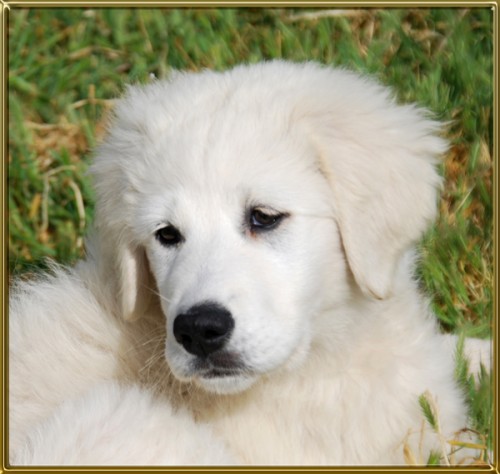 The photos below is Bridal Veil Fibi, who is Tia's dam.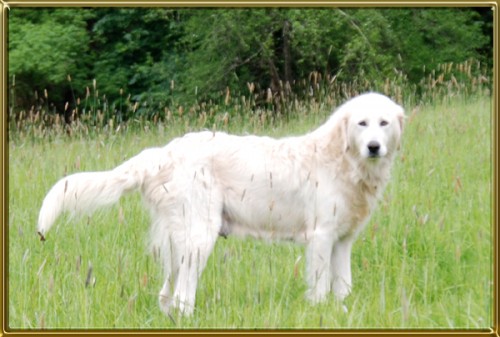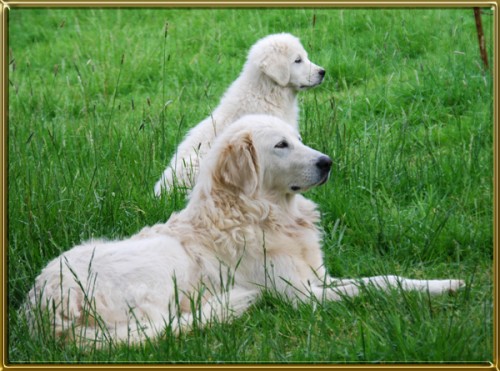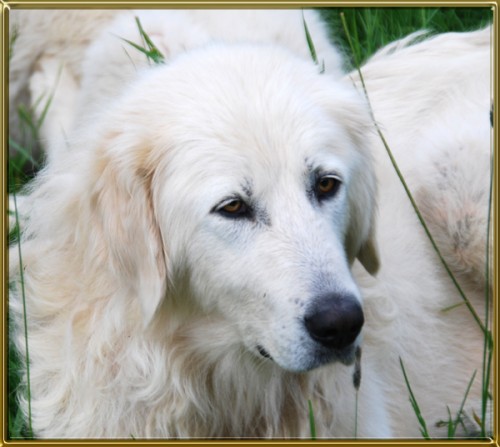 The photos below are Ravenwood's Maximus, Tia's sire.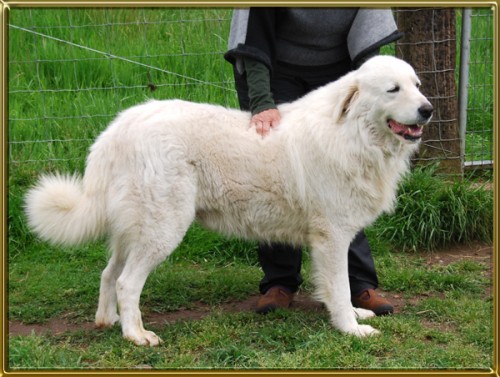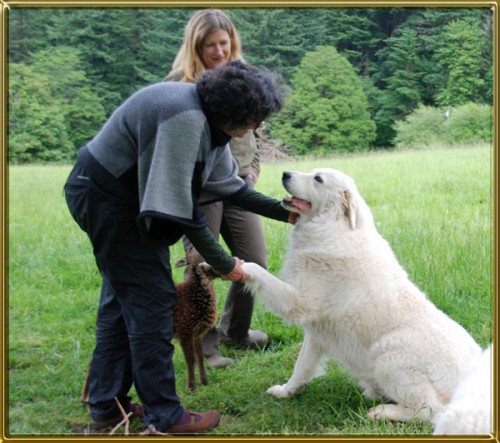 Congratulations and thank you to Wally and Kathleen Gates
for their purchase of Tia and Camari !
The dogs will be guarding Miniature Donkeys, horses, and property.