Flambe' is a beautiful drafty, correct, dark sorrel jennet who has produced very well. She has the beautiful movement a performance donkey needs and has produced both performance and breeding offspring. She is pictured above with her 2007 jennet foal Circle C Tiramasu, who is now owned by Moonshine Meadows/Sue and Larry Myers.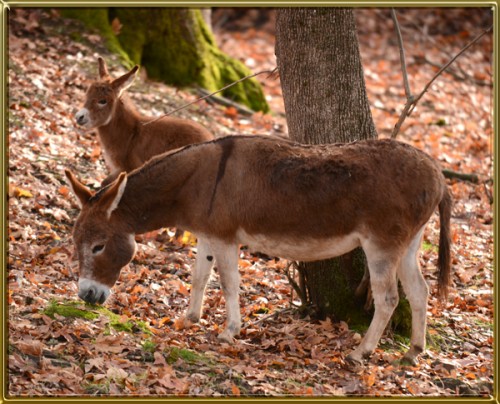 Flambe' is a direct daughter of the great S.S. Red Lightening; one of several in our herd. This very famous jack has had quite an impact on the Miniature Donkey gene pool, both here and overseas. Here are  some of our other Red Lightening sons and daughters:
As you can see, we value this great blood line!!!!! Here are a few of Flambe's foal…..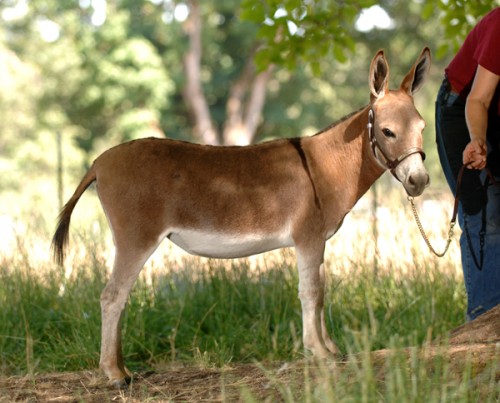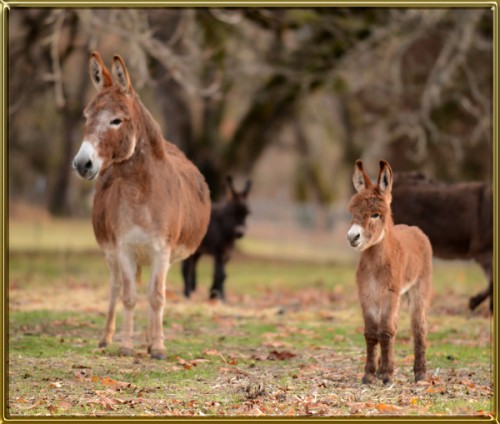 This is Flambe's 2015 jack foal BR Cajun.