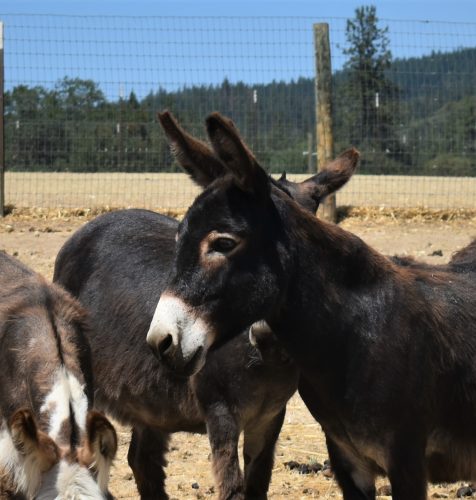 Justine 7/6/21
Justine is built like a stout Quarter Horse and is a very pretty jennet. Her sire and dam are a perfect match and Justine is one of their best. I love everything about her.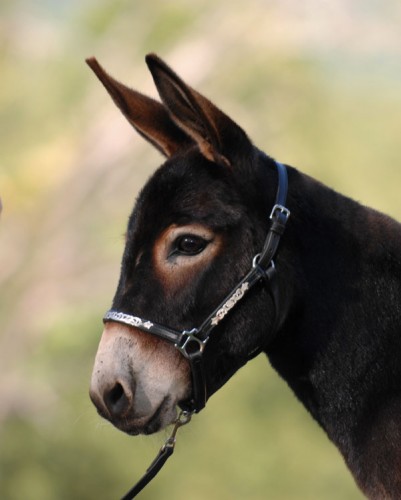 Justine has such substance. She is wide and deep-bodied with great legs and a beautiful hip. She is a perfect example of a draft-type jennet with elegance. Come draft-type donkeys are chunky but lack style. Justine has it all.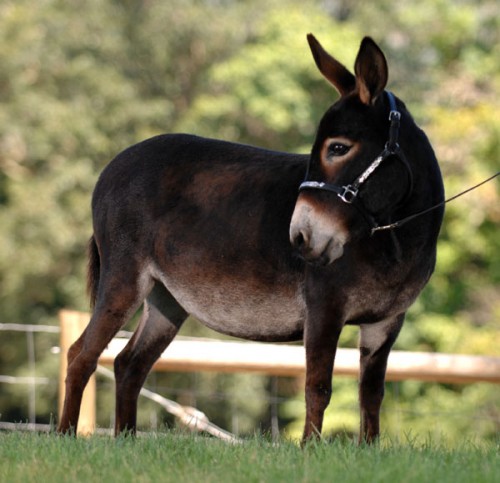 In 2010 Justine gave us her first foal, an outstanding Motown son we named BR Motown's Magic. He is now a herd sire for Barely Worth It Hill Farm in Kentucky and is pictured above.
In 2011 Justine gave us a beautiful gray jack foal we named BR Yancy. Oh, how I wish he was a jennet!! He is stylis and correct. He would be a nice show gelding for someone. He is pictured below.
On 1/9/13 Justine gave us an amazingly beautiful jack foal sired by MFG Red Jet. I LOVE this foal.

 We named him BR Jet Frost and you will see more of him and I plan to show and promote him as a potential herd sire for some very lucky and wise breeder. He has soooo much bone, great correct legs, and a beautiful head. I am really excited about Frost!