Raspberry Ice sports quite a pedigree. Her sire is the great Red Lightening. Her dam is Raspberry Fizz who is also the dam of the National Champion Jack Circle C Red Tape.  Raspberry Fizz's sire is the great Valentino 49, also known as Winchester.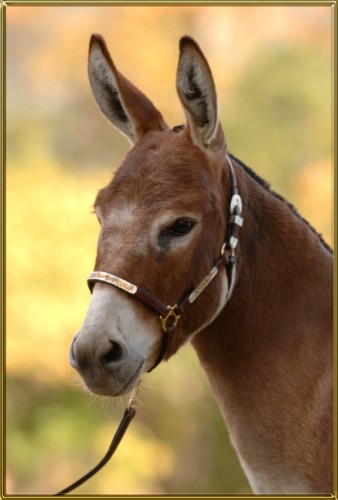 Raspberry Ice's first foal was BR Saskatoon, shown below. He is by MGF Red Jet. Saskatoon would have been a very nice herd sire I think but at the time I just didn't have the room for him as a jack so he was gelded. He is now a beautiful performance gelding here in Oregon.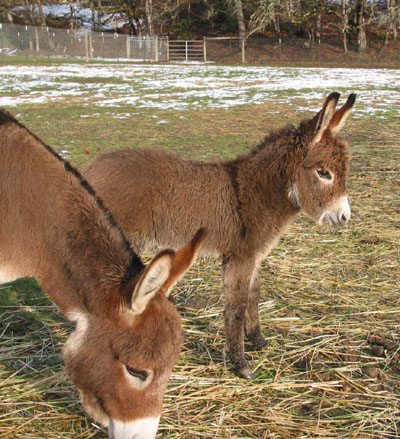 Raspberry's second foal, also by Red Jet, was BR Copper Penny. She is shown below.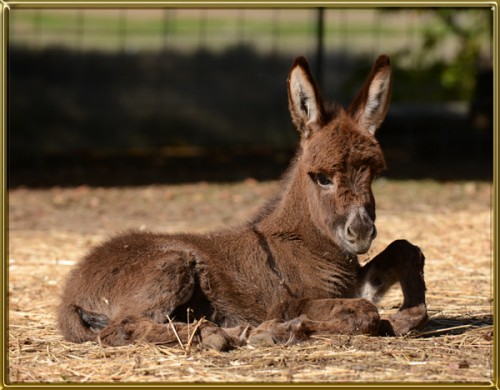 In 2011 were were fortunate to be able to purchase the great jack Willow Creek Luigi. In 2012 Raspberry gave us a beautiful jack foal we named BR Speed Racer. He looks like quite the performance prospect to me. He is tall, has great legs, is well balanced, and have Luigi's beautiful head. He is pictured below.