We are proud to introduce the lovely Topaz. She did not come with my purchase of the Cooke herd but was offered to me later. I paid $8000 for her and have never looked back. Thank you Lynn Garrett for making it possible for me to bring her back to the Cooke brood jennet herd.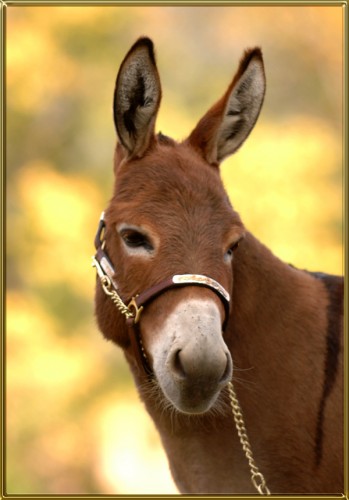 In 2010 Topaz presented us with a lovely sorrel jennet foal we named BR Tiger Lily. She was sired by MGF Red Jet.
In 2011 Topaz gave us the outstanding jack BR Rimrock, sired by MGF Red Jet. I think Rimrock has the potential to be an exciting herd sire. He is pictured below.
In 2012 Topaz gave us another beautiful jack foal sired by MGF Red Jet. We named him "BR Hickory".
In 2013 Topaz gave us the lovely jennet foal BR Spice Girl, shown below.