Cherries is one of my personal favorites. She has a sweet, engaging manner, has beautiful foals, and settles easily. What more could you ask for?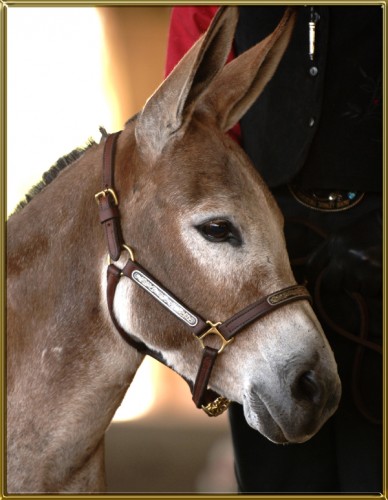 Pictured above is LN Cherries Jubilee. He is a son of Cherries that was born before I purchased her. I was leasing this jack at the time I purchased Cherries. His obvious quality has a lot to do with why I bought her. She has never disappointed me.
Cherries has desirable genetics behind her including LN Redsonnehi, LN Nehemiah, and Jennie Sam of Belle E Acres.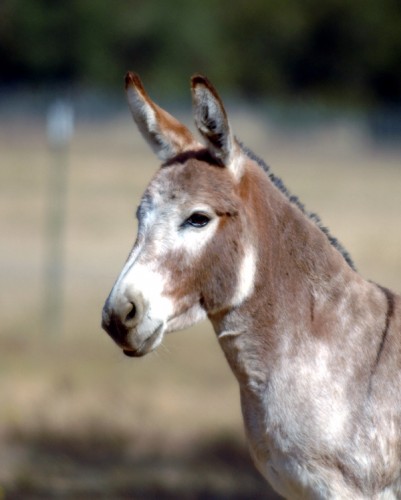 Cherries' first foal for us was BR Sienna; he is pictured below. Sienna is a herd sire in Washington.

Her next foal was a lovely jennet we named BR Sierra; she is pictured below. Sierra has had a great show career so far.
Cherries next gave us a Legend daughter we named BR Cherish. She is pictured below.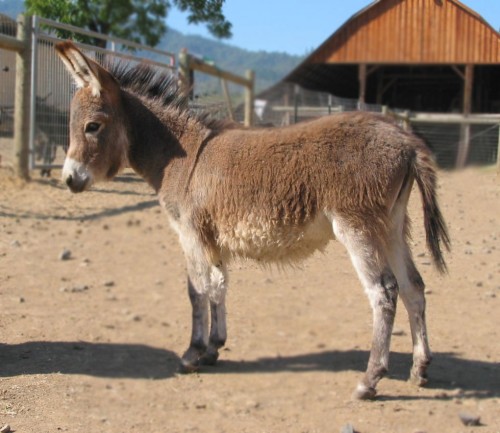 In 2011 Cherries gave us the outstanding jack foal BR Monte Carlo. He is one of Rembrandt's first foals and what a way to begin! I showed Monte as a yearling. He won every class I entered him in and came home a Junior Champion. Nice!
Cherries is currently in foal to BR Caliente' and is due December 2015.
In 2009 Cherries gave us the beautiful Legend daughter BR Kismet. She is pictured below.
In 2010 I bred Cherries to BR Lightening's Rembrandt. They produced BR Monte Carlo, pictured below. This is Rembrandt's first foal and I could not be more pleased! I showed him four times in 2012 and he finished the year undefeated and with two Championships. That was fun! he is now a herd sire in California.


This is BR Monte Carlo being shown as a yearling.
On 7/21/12 Cherries gave us a beautiful sorrel jennet foal sired by Circle C Legend. We named her BR Debutant and she is pictured below.