Sterling Silver is my favorite jennet of all time. She is extraordinary in every way. First of all just look at her. She was 20 years old when this photo was taken and has had many foals. She produced better than $50,000 worth of foals prior to coming to me. Her consistency is phenomenal. Her daughters were always top sellers through the Cooke sale and I have never seen even one of her jacks resold. I met Sterling Silver with my purchase of her son, Circle C Silverado, sired by Desperado of Circle C. Silverado has been as consistent as she was and has a home with me forever, as does her daughter Cappachino. The mark of a breeding animal is in what it can produce. Sterling Silver's foals are a wise investment.
We lost her in February 2017. She was 29 years old. She passed with her best friend NCL Diamond Flush. They spent most of their lives together. They are missed.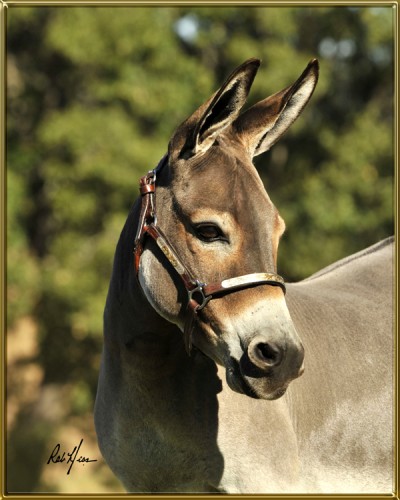 The photos above are both Circle C Cappachino. She is the dam of several show champions. We are blessed to have one of her daughters, Circle C Mocha, here with us.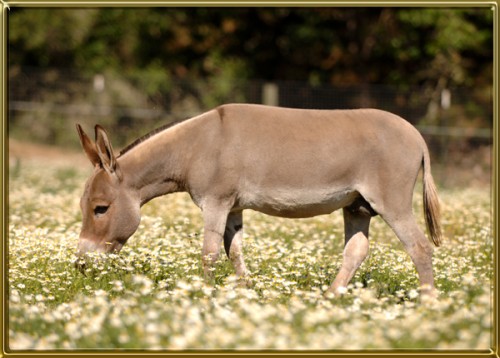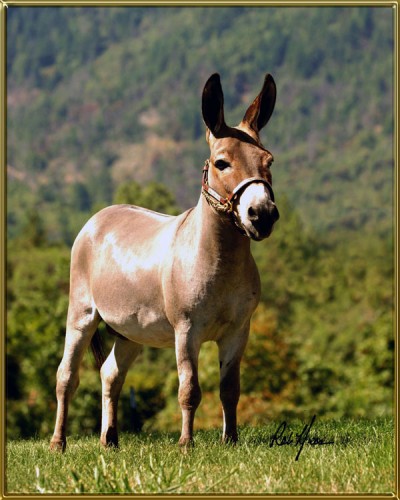 In 2006 Sterling Silver produced Circle C Midway, sire by S.S. Red Lightening. I showed him for several years and he was a joy! He was a champion for me several times and won the Best of Breed distinction.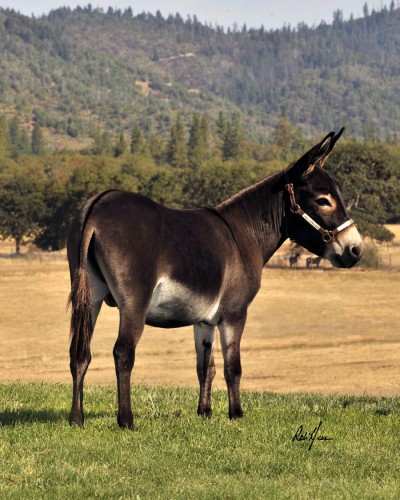 On June 10, 2008 Sterling Silver gave birth to a beautiful  brown jack we named BR Raise The Bar. He really shows his Desperado influence!
In 2011 Sterling Silver gave us a lovely daughter by our beautiful herd sire BR Lightening's Rembrandt. Her name is BR Watch Me Now! She will remain with us to carry on Sterling Silver's outstanding bloodlines. "Mia" will be her last foal. I am proud to retire Ms Sterling healthy and happy. She will spend the rest of her life with us treated as royalty which is just how she is sure it should be. I love this jennet and what a gift Mia is.
Offspring