---
---
PennHIP scores:  .31 and .34
---
---
These hip scores put Tulip in the 85th percentile for all Maremmas tested!!!!
---
---
Tulip had eight pups sired by Stoneybrook's Milan on March 2, 2017
---
---
Tulip is such a kind, sensitive soul. I love everything about this girl. She is long and lean and so, so athletic. She is extremely tractable; I can get anything I need from her just by whispering to her. My foals adore her and their moms trust her with them, which is a big compliment to Tulip.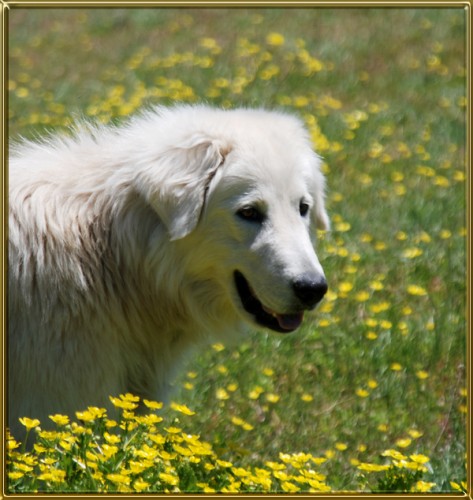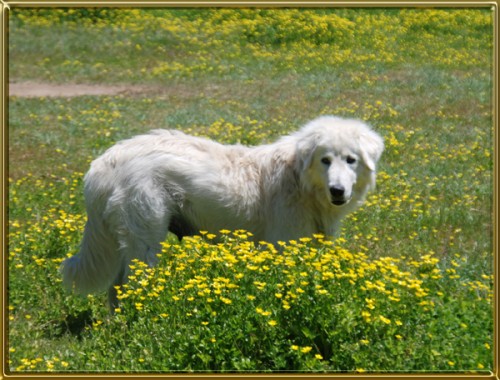 Tulip carries blood lines that are important to the Maremma gene pool. Her sire's sire is Baldo. In his career in the US Baldo produced only two registered breeding offspring; Tulip's sire Rohan is one of them. Due to an extremely unfortunate accident Rohan's breeding career was cut short. He produced only two offspring with breeding potential; Tulip is one of them. This makes her blood lines diverse to many breeding programs here in the US. I am proud to add her to our breeding program!!!
These next three photos are of Tulip's 2017 pups by Stoneybrook's Milan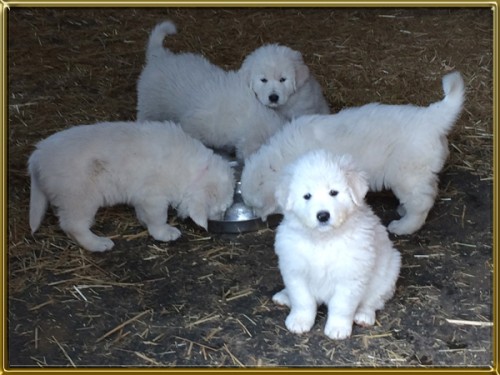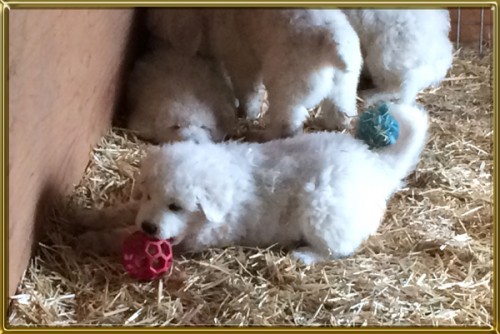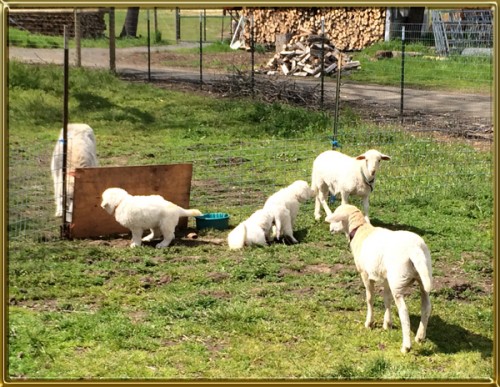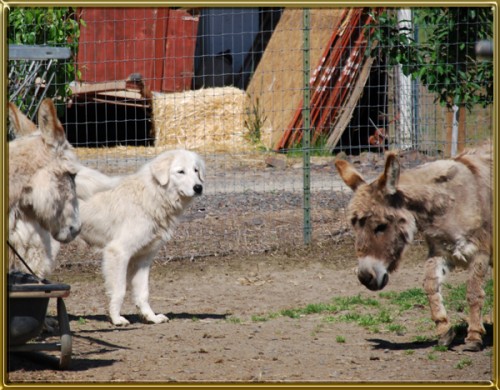 ---
---
---
---