---
---
PennHIP scores:  .28 and .27
---
---
These hip scores put Centurion in the 90th percentile for all Maremmas tested!!!!
OFA: Elbows and Eyes Normal
---
---
Thistle Havens Liliana produced nine puppies sired by Centurion on 9/15/17.
---
---
In March 2017 Centurion produced eight pups with Stoneybrook's Hannah. The first of these to have it's hips certified is our male BR Max, pictured below at five months of age. He scored .27 and .25. These are tremendous scores! I am so pleased.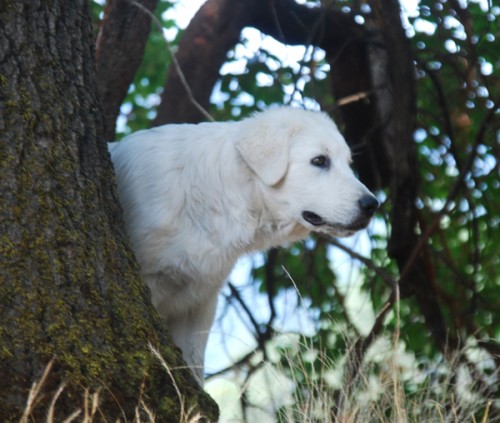 ---
---
Centurion is a laid back, practical fellow who is trusting and just expects everything to work out fine. He is accepting of new experiences while being attentive. Centurion is a wonderful dog and we feel blessed to have him in our breeding program. He is well conformed, his temperament is wonderful, he is a capable and trustworthy guardian, and his hip scores are incredible! What more could a breeder ask for!? And, to top it all off, Centurion is a joy to live with.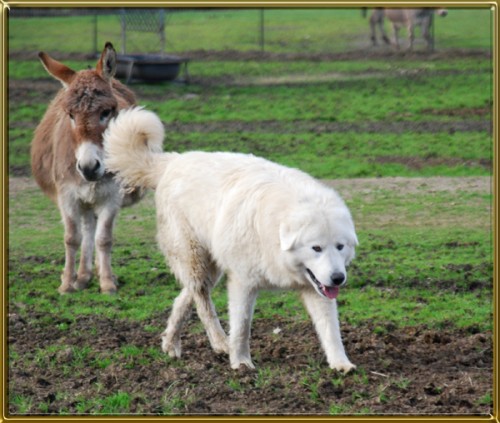 ---
Centurion is soft with the livestock and they feel safe with him.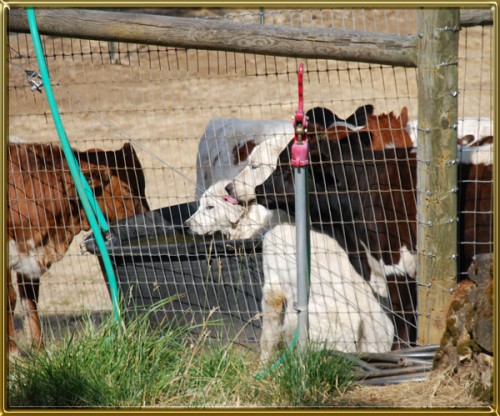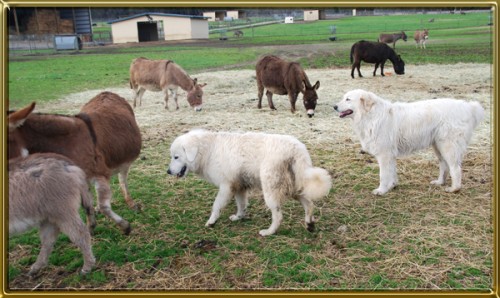 ---
---
Centurion spends his days working with his spayed very best friend Tessa.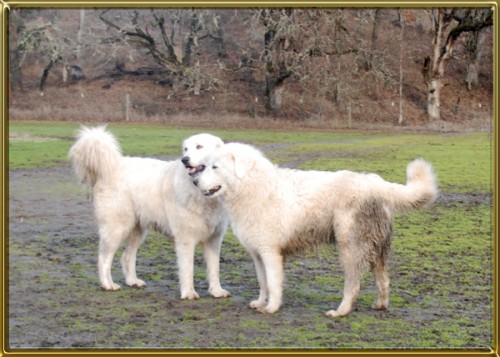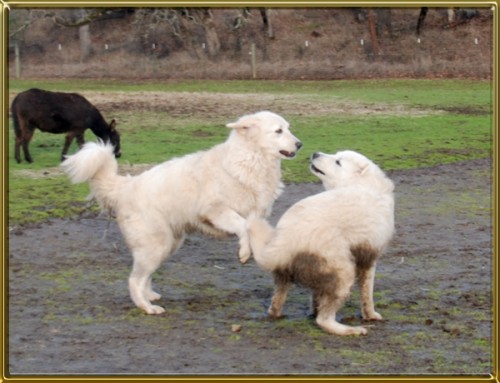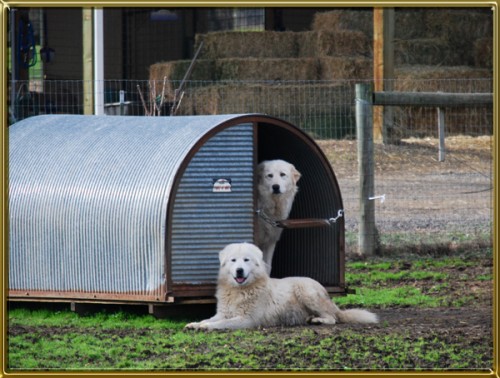 ---
---
Here are a few photos of Centurion taken when he was twelve weeks old.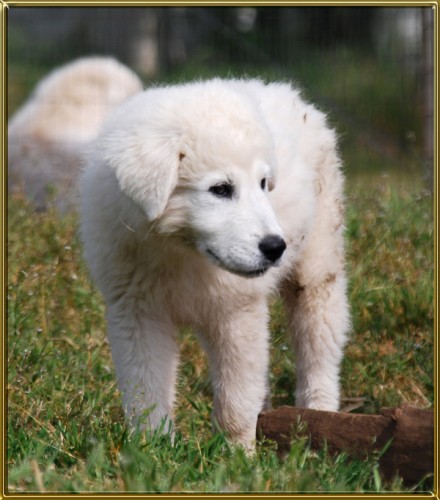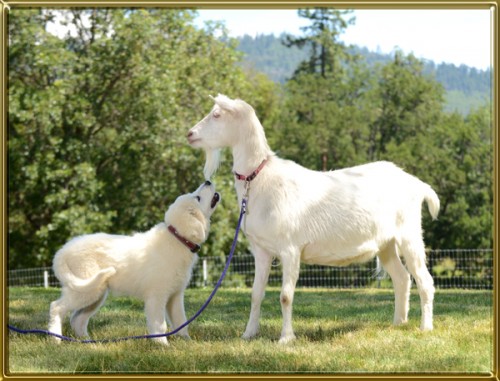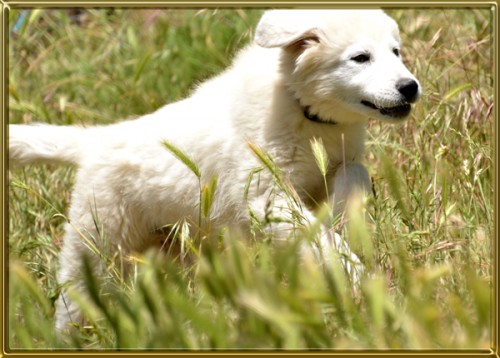 ---
---
Photos of Apollo and Ayra courtesy of Amy Maher.
---
---
---