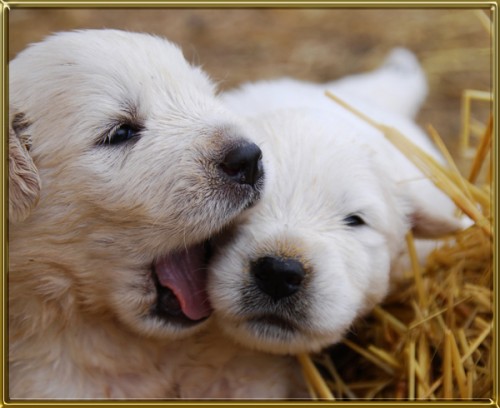 ---
---
*** Maremma Sheepdog Club Code of Ethics Breeder***
There are very few breeders in the Maremma Sheepdog Club of America that have signed this pledge. We adhere to a high standard with our breeding dogs. All are registered Maremmas who excel as working guardian dogs. Their conformation is as close to the breed standard as possible and their temperament is solid and trustworthy.
All of our breeding dogs are OFA or PenHIP certified. We certify hips, elbows, and eyes.
---
---
---
 If you would like to be on the waiting list for pups please let me know and I will send you a puppy questionnaire.
 I only place my pups in pairs unless the buyer already has an LGD.
---
Wildcat Hollow Cami x Stoneybrook's Milan
puppies born October 9, 2017
Puppies are $1000 with limited registrations – accepting reservations now
---
Thistle Havens Liliana x Watermark Centurion
Liliana had nine puppies sired by Centurion on September 15, 2017
Puppies are $1300 with limited registrations
I may have a male/female started pair of pups available in January from this pairing. They will be 4-5 months old at the time of the sale and will have had their hips PennHIP certified. I am not sure yet how they will be priced – their price will reflect the cost of feed, my time, and the hip certification cost. These pups will have a good start with their training at this age.
---
Thistle Haven Tulip x Stoneybrook's Milan
Spring 2018
waiting list open
---
Stoneybrook's Hannah x Watermark Farm Centurion
Spring 2018
waiting list open
---
---
Please contact us if you would like to be on a waiting list for one of these fine pups.
—working homes only—-
---