To learn about our incredible dogs please visit the new web site, created just for the dogs!
www.bensonmaremmas.com
I am so often asked if children are safe with Maremmas that I decided to devote a full page to the subject! A picture is worth a thousand words – and I have many, many endearing photos of children with my Maremmas. My own children are grown but lots of children visit the ranch, and of course there is Amelia, my thirteen month old granddaughter. She's the tiny child in these photos, usually wearing pink! I can't resist posting photos of her with my dogs because they clearly show the nurturing spirit of this lovely breed. I have had 80+ of these dogs over the years and to a one they have all showed an affinity for children – children are Maremma magnets!!! I hope you enjoy the photos…..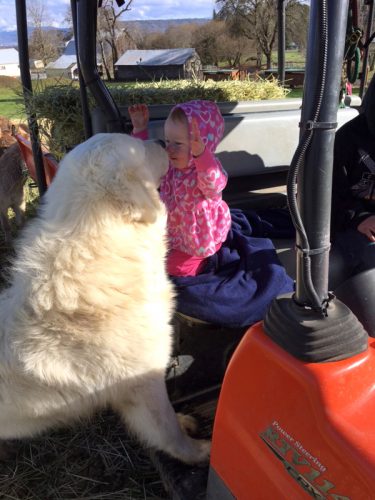 This is Amelia with our breeding male Milan. Right from the start Milan has chosen Amelia as his own; the feeling is mutual. As you can see Milan is a BIG dog, but he is soooo careful around Amelia.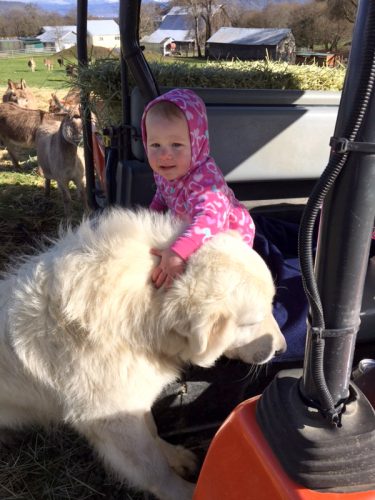 These next photos are Amelia's first steps on her own out in the pasture. She is just learning to walk here. Her mom was doing chores for me while Mitch and I were out of town. Amelia crawled out of the Bota and headed off on her own, with a white dog at each shoulder escorting her. I wish I had been here to see it! At one point I'm told Milan gently took hold of her jacket and walked with her. Beautiful.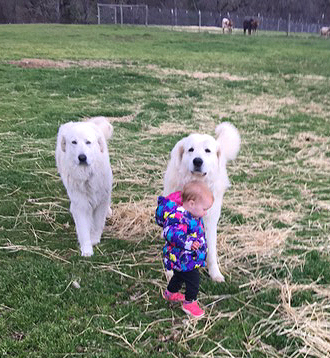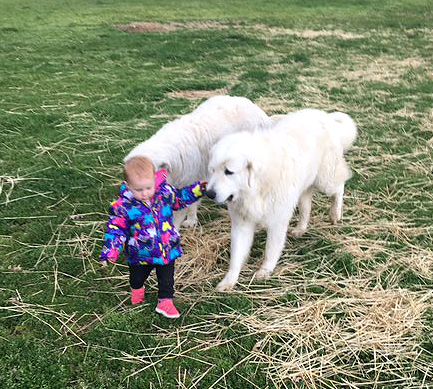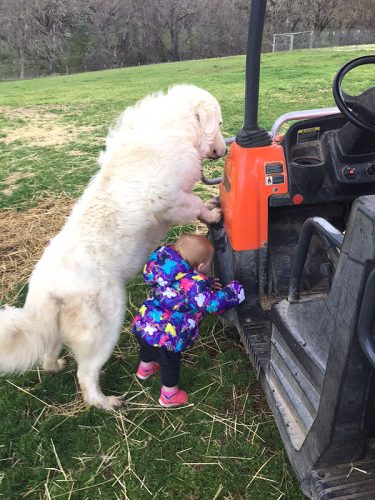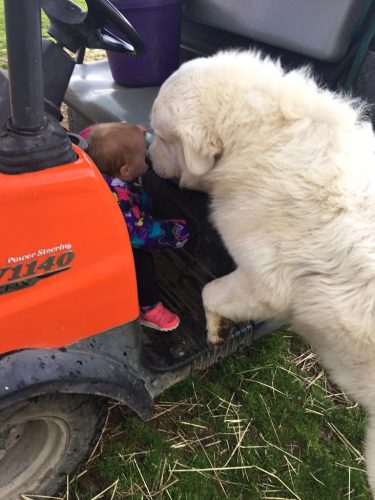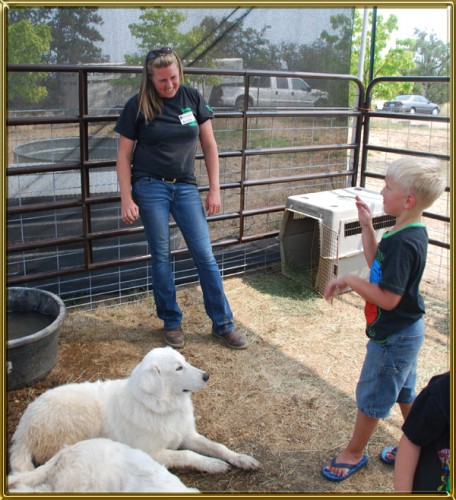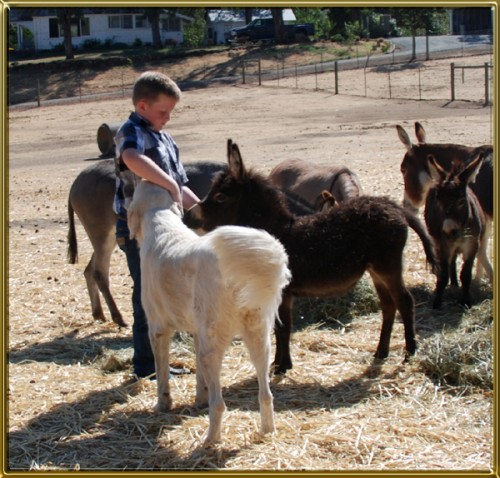 These are Amelia's brother Rylan and Hunter…..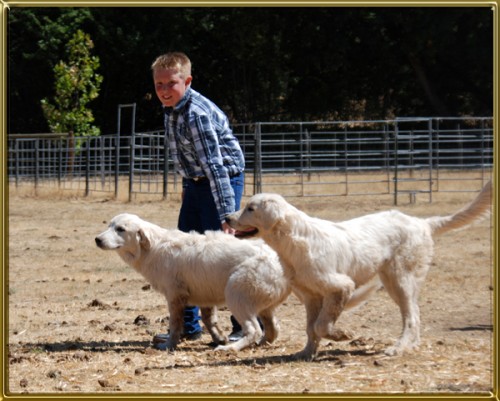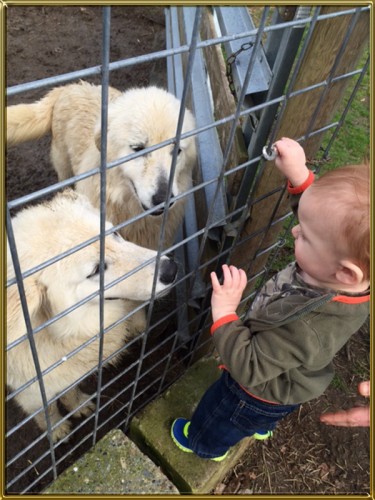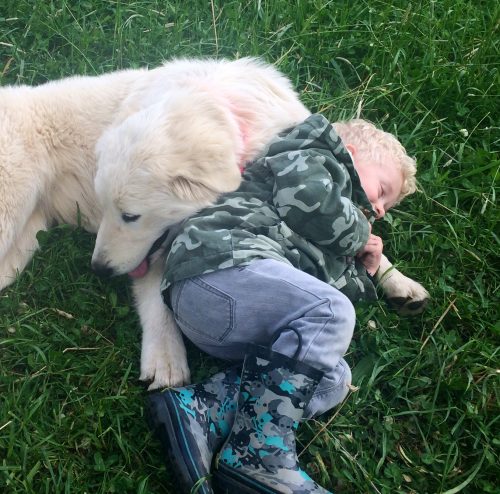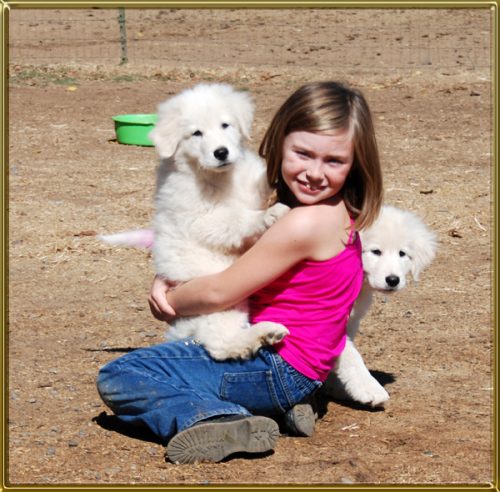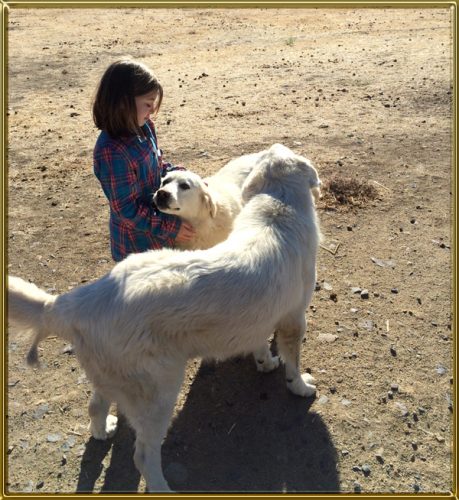 ---