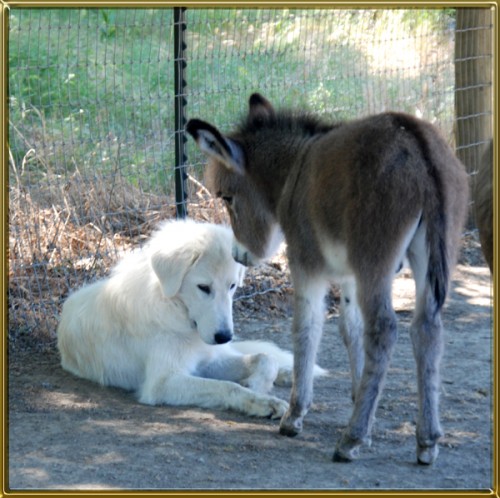 Attentive – Protective – Trustworthy
---
The guardian dogs came into our lives by necessity. I had resisted the idea for years for many reasons: I didn't want to be responsible for more animals, I didn't want to feed that much dog food, I didn't want to have to listen to the dogs bark, and the list goes on. The final push came with the loss of a $5000 foal. As Murphy's Law prevails, she was my favorite of that year's foal crop. And so came the first guardian dog. Almost immediately Mitch and I rested easier because it was clear this dog knew her job, and enjoyed it! What I was really unprepared for was how much I would come to love these dogs for who they are, far beyond the very important work they do for me. My awe and respect for them cannot be overstated. It is a distinct privilege to be allowed to live with them.
---
---
---
I present our Maremmas to you proudly. All come from working parents and from experienced, responsible breeders of high quality dogs. Our dogs have proven to be capable guardians, have conformation and temperament within the breed standard, and have passed their health exams, including PennHIP certification. All our breeding dogs have these certifications and have among the highest possible scores. I am SOOOO proud of this!!!!  To learn more about what PennHIP is please go to: http://info.antechimagingservices.com/pennhip/
---
---
Guardian dogs are happiest and most effective when they work in groups or as pairs. It is a big advantage for a pup to be mentored by a more mature guardian. I have kept many of our early unregistered dogs to work in this capacity. They have been spayed or neutered, as is appropriate, and have helped me raise and train the registered pups. This works so well. Here on the ranch I have several transitional areas that I use as the puppies mature and are able to take on more responsibility. I have a small flock of St. Croix sheep for the young pups to live and bond with. They are great puppy trainers! My pups will ultimately guard the Miniature Donkeys and cattle but I don't want to put an eight week old pup in that hazardous position. The smaller stock are a safer way for them to get started.
---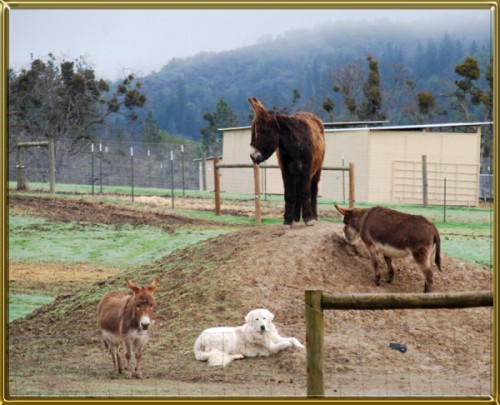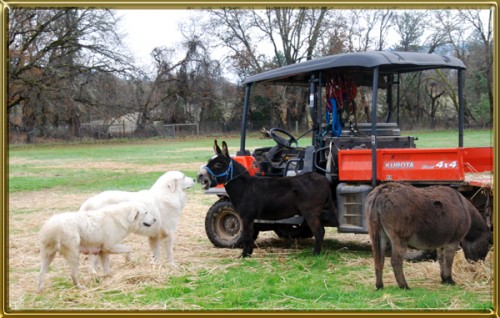 So Let Me Introduce You To Our Registered Maremmas!!!