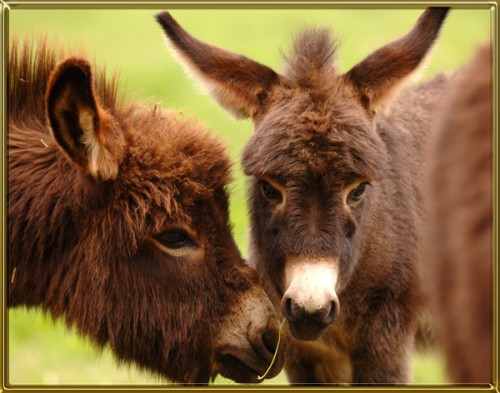 Here at Benson Ranch we wait eagerly for our foals as they are a result of much careful planning and big dreams. Our foals are born throughout most of the year. This herd has been established for many years and quite a few of the individual donkeys are well known. If you see a pairing that particularly appeals to you please let me know and I will notify you when that foal is born.
 I sell donkeys in same sex pairs only. Geldings are usually $2000 per donkey; jennets are usually $4000 per donkey.
Foals can leave me when the oldest of the pair is five months old.

Please let me know if you'd like to be on my waiting list for foals of 2024. 
---
---

Circle C Mirage x BR Power Trip  8/2
BR Sangria x BR Power Trip  8/10
Circle C Taffy's Link x BR Power Trip  8/11
Circle C Diamond Flush's Queen x BR Power Trip  8/17
Circle C Avaline x BR Power Trip  8/14
BR Caley x BR Power Trip   8/14
Circle C Penny Ante x BR Power Trip  8/24
---
BR Skylar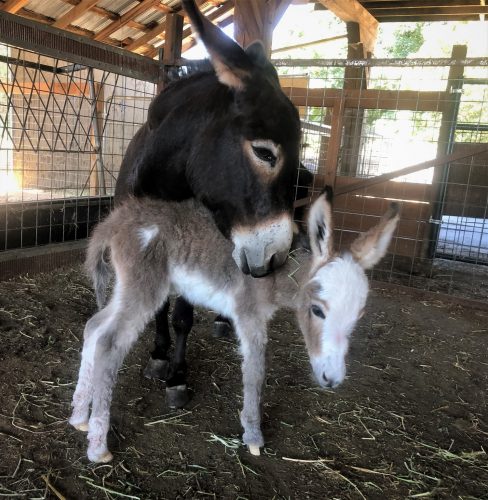 Brown & White Spotted Jennet
DOB: 8/16/22
Circle C Justine x BR Power Trip


For Sale: $4000