We are very pleased to add Cleo to our outstanding group of brood jennets. She is a fancy girl and as sweet as can be. Dark spotted jennets with great conformation are very hard to come by, especially one sired by such an important jack as Star Spangled Banner, and we look forward to our future foals with Cleo and our outstanding jacks.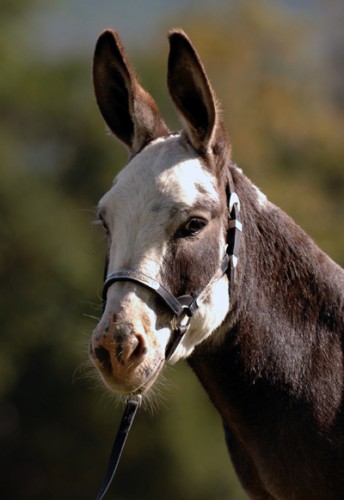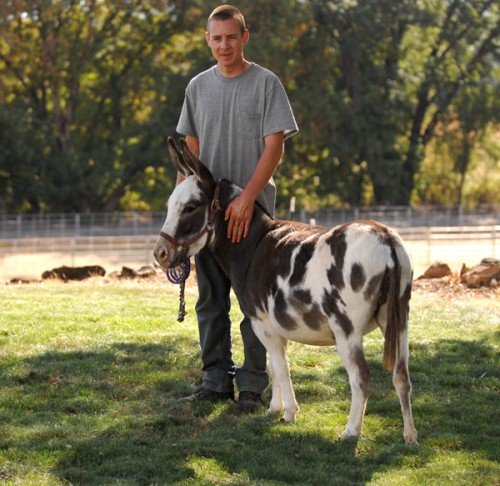 Cleo presented us with a beautiful spotted jack foal in 2010 sired by Li'l Angels Galaxy. His name is BR Li'l Angels Paparazzi and he can be seen as a foal below.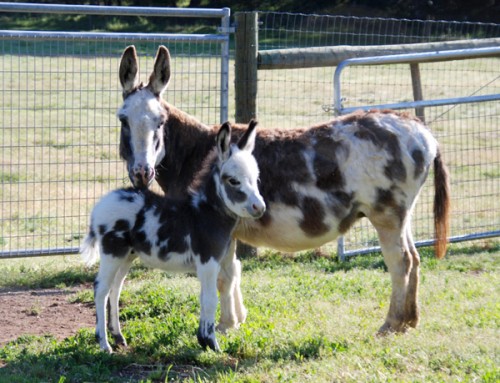 In 2012 Cleo gave us an outstanding Motown daughter we named BR Teza. I am very pleased with her and will add her to our breeding program.
On 4/3/13 Cleo gave us an outstanding black jack foal sired by BR Lightening's Rembrandt. We named him BR Hijinks and he is shown below.