I have no donkeys available at this time.

---
Geldings are so much fun!!!!! Two little geldings can be a reason to have donkeys at all – they are better than television!!! As with all my donkeys, I will not sell a gelding into a home without another Miniature Donkey. Usually my geldings sell as pairs. Having grown up together here from day one they are bonded friends for life when they leave me. Often these days they sell with a pair of Maremmas to guard them! That's not required, by the way! But it does my heart good to see a bonded pair of donkeys with their bonded defenders from danger. The foals do love their dogs!
---
Here are Roko and Sam, pictured at about two months of age. I was out in the field taking various donkey photos and these boys decided to put on a show for me. Prospective buyers sometimes question the need for two donkeys – these photos give good examples of why it matters. Roko and Sam play all day long, and this is typical of donkeys. These fellows are going to live in Valdez, Alaska as friends forever. Thank you Dale and Natasha for that! Notice in the photos that each donkey gives as well as he gets! When donkeys play like this there isn't one aggressive donkey and one submissive one. They are equal partners. It is absolutely delightful to watch!!!!
---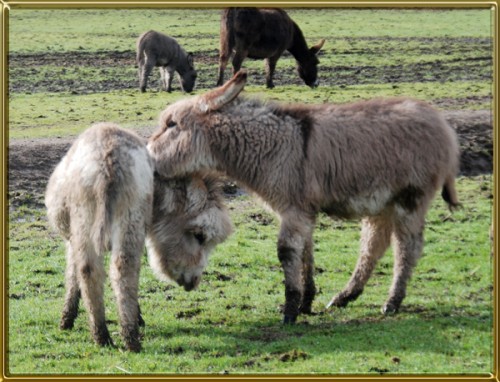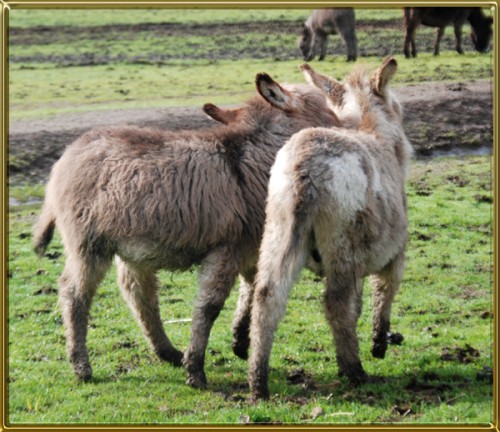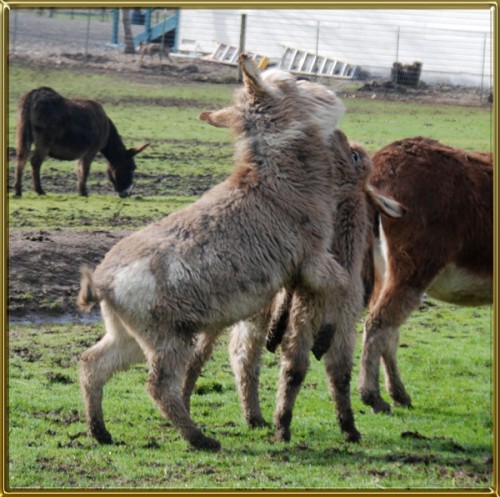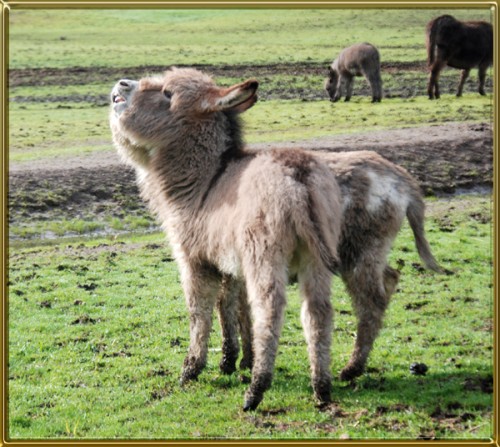 ---
---