Multiple Champion Jack and Best of Breed winner
BR Lightening's Rembrandt is a product of what Sharon Cooke calls "The Golden Cross": Red Lightening x Coco Chanel of Circle C. Coco Chanel is the top Circle C jennet and has been for many, many years. She is stunning.
 Rembrandt is a beautiful young jack and has proven his  herdsire potential early on through his first two foals.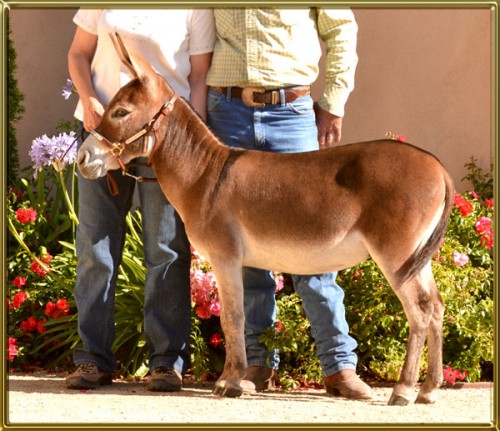 This is BR Monte Carlo. He is Rembrandt's first foal, and is out of LN Sonnies Cherries. His first show was the 2012 National Wine Country Classic. He placed 1st in his Yearling Jack class! What a nice way to begin his show career.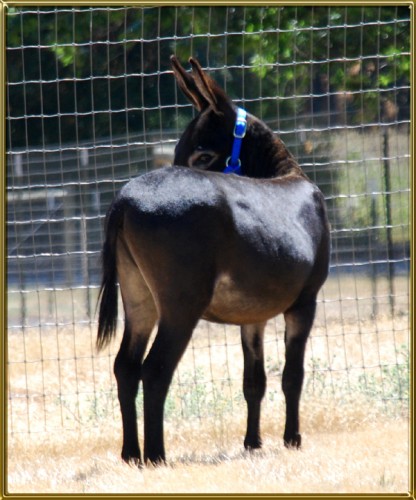 REMBRANDT'S SHOW RECORD
2012 NATIONAL WINE COUNTRY CLASSIC 
 RESERVE CHAMPION JACK
2011 OREGON HORSE CENTER MULE AND DONKEY SHOW 
RESERVE CHAMPION JACK
2010 DONKEY PALOOZA
GRAND CHAMPION JACK
BEST OF BREED
2010 NORTHERN CALIFORNIA MINIATURE DONKEY SHOW
NATIONAL RESERVE CHAMPION JACK