Zeppelin is really special. He is lots of fun! This little guy has spark! He races circles around his poor mom. He is very confident and friendly with people and is a ranch favorite.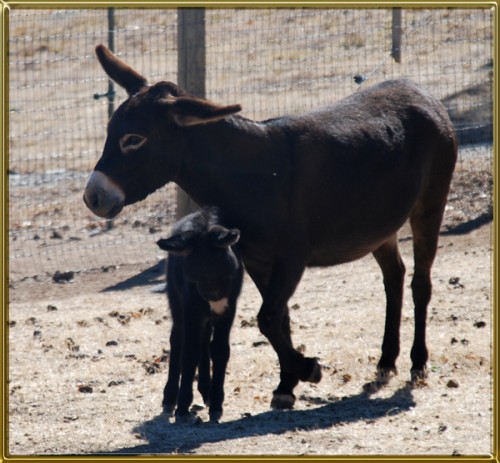 Zeppelin's sire is our wonderful spotted jack BR Pepper Jack. He is a beautiful jack with an enviable show career behind him. I also look forward to meeting his foals for the first time because he has never disappointed me. His influence comes through in Zeppelin.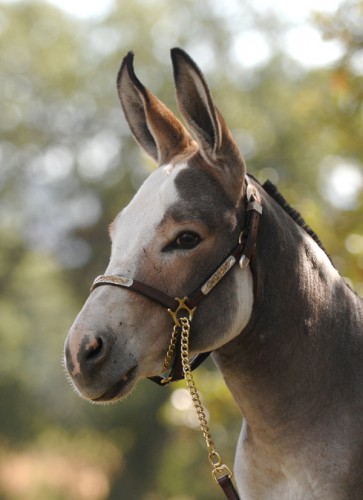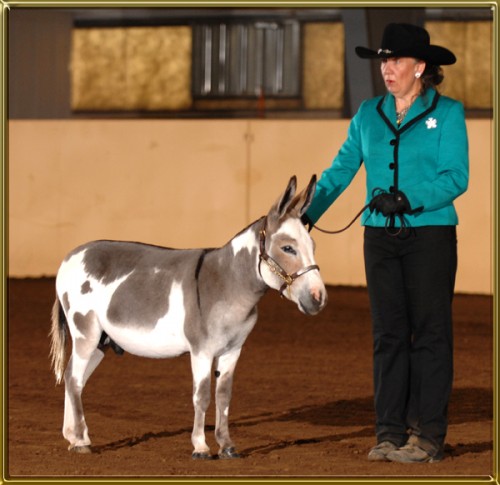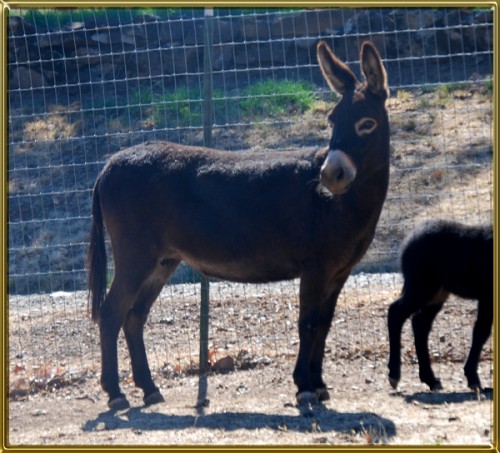 Teza is a very unique jennet. On her sire line she carries Circle C Little Motown up close, which is rare because of his advanced age. I feel so fortunate to have Teza in our breeding program. Motown is the most stylish, elegant jack I have ever know – he is legendary to me.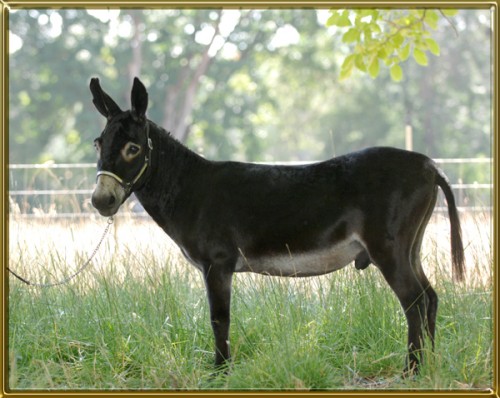 Zeppelin's grand dam, 758's Cleo, is a cherished Star Spangled Banner daughter from the old 758 ranch in Texas. This sorrel jack was outstanding and I went to a lot of trouble to bring his daughter into our herd. She has never disappointed me. Cleo is very colorful, with her very dark spots, but one of the things I love best about her is that she improves herself every time in terms of the quality of her foal,s no matter who I breed her to. When she gave me Teza I was overjoyed, and now Teza has gone on to produce this special jack foal. It takes time and patience to reap the rewards of an outstanding breeding program – and it's all worth it!