My friends will tell you that I am not fond of NLP donkeys but I think Mirage is just beautiful. It seems to me that a beautiful head is even more important in a donkey of this color and Mirage sure has one. She also has very strong overall conformation.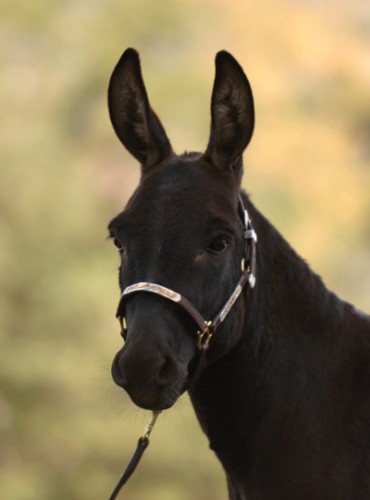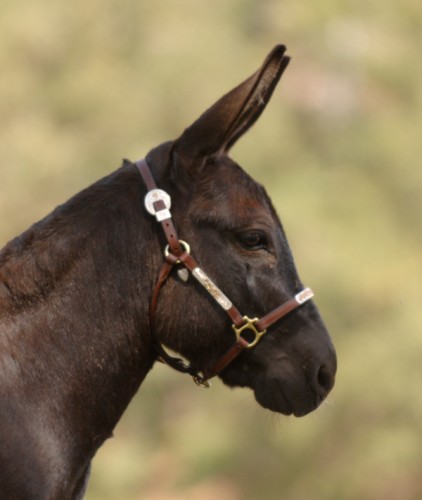 Mirage's dam Marcella Beans has been one of the top producers in the Cooke herd. Marcella's sire is the great Soderglen's Black Beans. This jack is a Canadian legend and I bring home his bloodlines whenever I can.
Mirage gave birth to an extraordinary black nlp jennet foal on February 20, 2010. We named her "BR Mistique". She is soooo fancy! She also won her class at the 2011 National show in Texas and I was there to see it. What a thrill! She is pictured below.