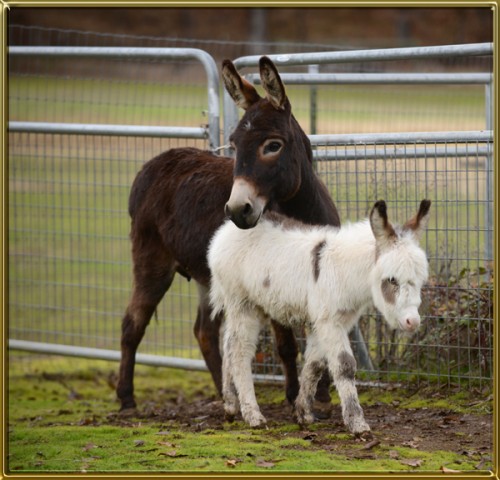 Circle C Taffy is a wonderful addition to our brood jennet herd. She has been defeated in the show ring only once, winning Champion or Reserve Champion Jennet every time. She was awarded the Best of Breed honor in 2008 at her very first show. We had fun!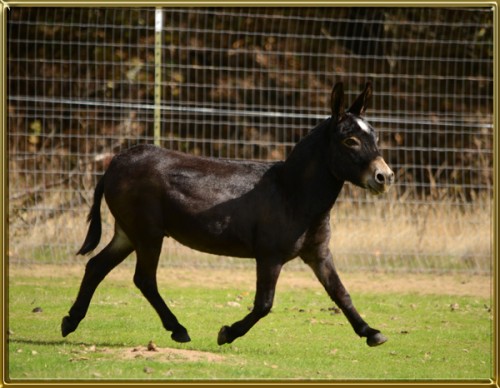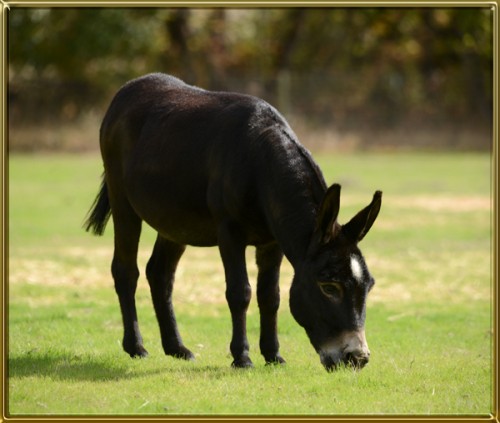 In 2010 Taffy produced the fancy jack by Pepper Jack named BR William Tell Sackett. He is pictured below and is now a herd sire for Barely Worth It Farm in Kentucky.
We bred Taffy back to Pepper and in 2011 she gave us the lovely performance type jennet BR Surry, pictured below.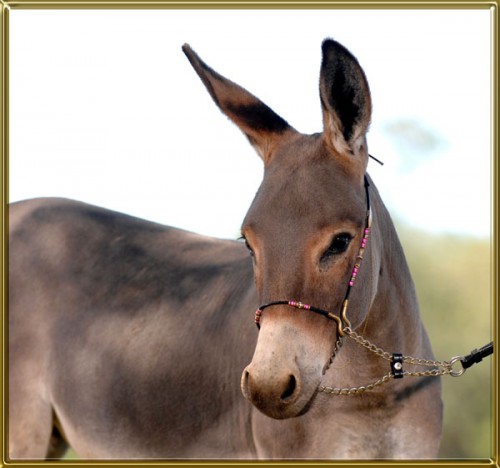 On 3/17/13 Taffy gave us the most beautiful sorrel and white spotted jennet foal sired by BR Pepper Jack. Her name is BR She's The Ritz! and she is shown below. Wow.
In 2014 Taffy really outdid herself with the outstanding daughter BR Panache, sired by BR Pepper Jack. I showed Panache as a yearling, and she won her class. No surprise there! I am proud to have bred this jennet.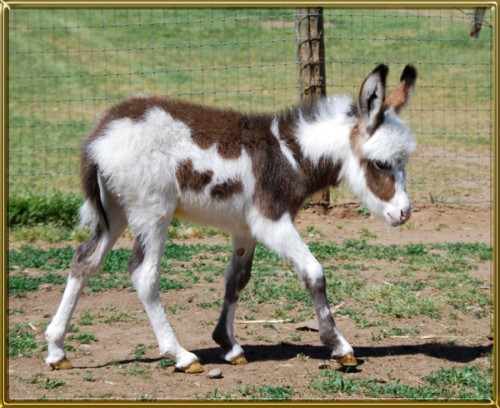 This is Taffy with her 2015 jack foal BR Gatsby.