---

---
PennHIP scores:  .20 and .20
---
---

OFA: Elbows Normal
---
---
Welcome pretty baby!!!!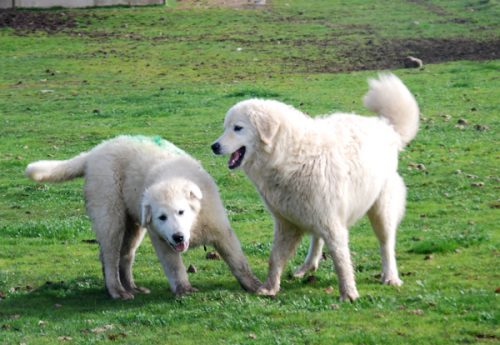 The lovely Miss Blush had her PennHIP certification done and has the impressive scores of .20 & .20!!!!! Those are amazing scores.  In addition to this Blush has wonderful conformation, a gentle trustworthy temperament, and good working aptitude. I am proud to add her as a permanent member of our high quality registered Maremma breeding program. She will be paired with Benson Ranch Bonavento in 2019. Until then she will continue her training with our sheep, cattle and mini donkeys. Blush is a soft, sweet dog and I am so happy to have her here. I thank Judie Croft of MeadowCroft Farm for this opportunity.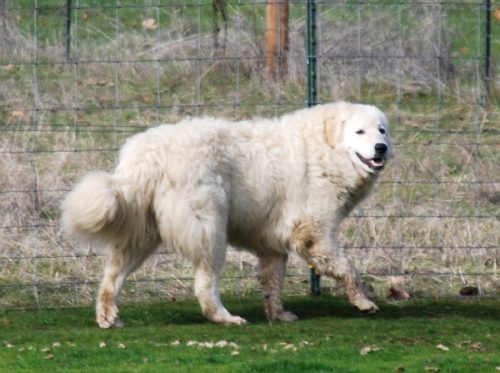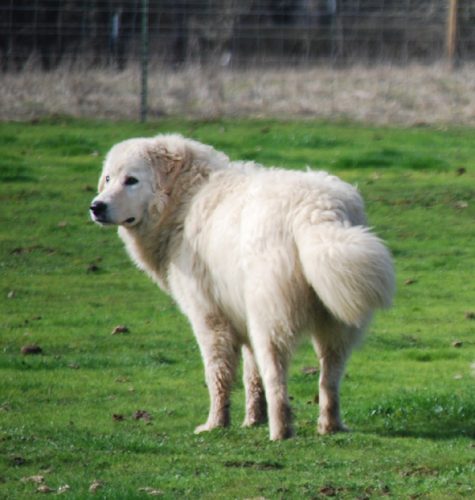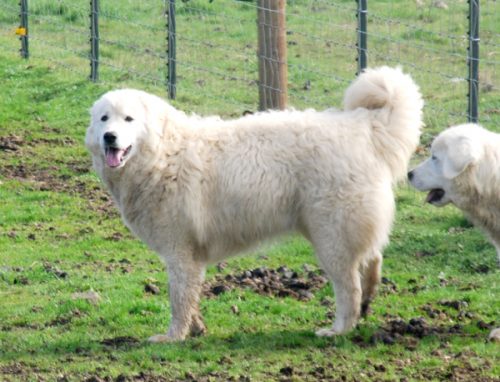 This is my lovely Blush doing her best to mentor seven exuberant and irreverent four month old pups. Blush herself is only nine months old in this photo so I am asking a lot of her given her young age. She has been a remarkable mentor to two litters of pups so far. Blush is so kind, and so tough, and so sure of herself, and, and….. Blush is impressive in every way I can think of!