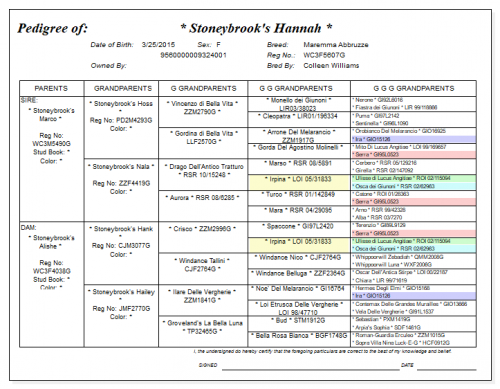 ---
---
PennHIP scores:  .24 and .27
---
---

OFA: Elbows and Eyes Normal
---
---
Hannah is quite an impressive dog and we feel fortunate indeed to have her with us.
Thank you to Colleen Williams of Stoneybrook Maremmas, Minnesota for sending Hannah to us.
Hannah presented us with nine beautiful puppies in 2018 sired by our impressive Watermark farms Centurion. All pups are spoken for. We nearly lost Hannah due to complications from mastitis so I have decided to retire her. She will be spayed and spend the rest of her days guarding her beloved mini cow herd with her neutered partner Zander. Hannah is extremely dear to me. I am so grateful to still have her with us; thank you to Drs Laura and Paul Bailey DVM for that!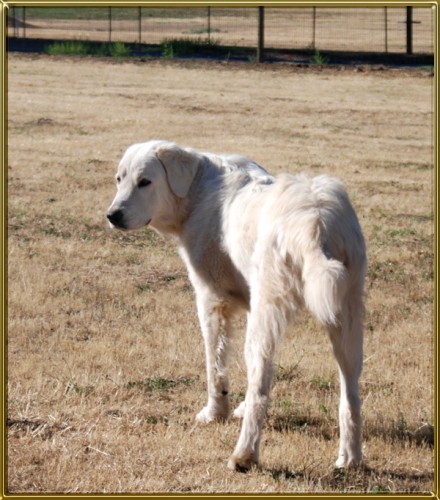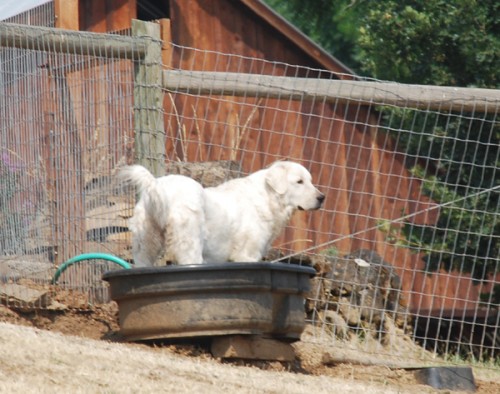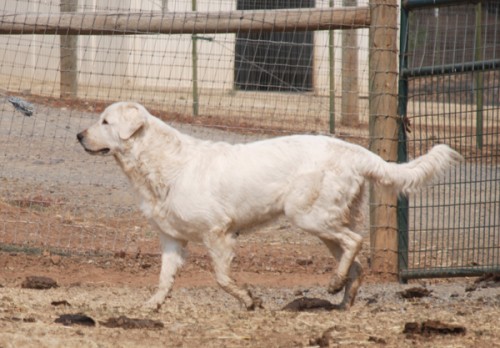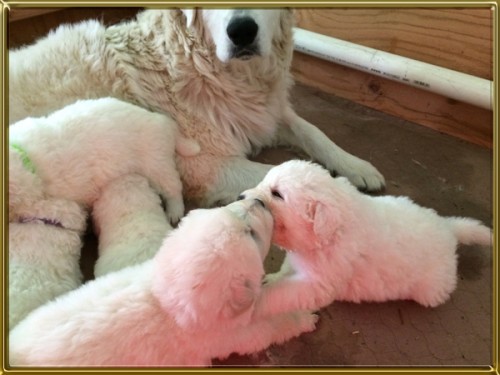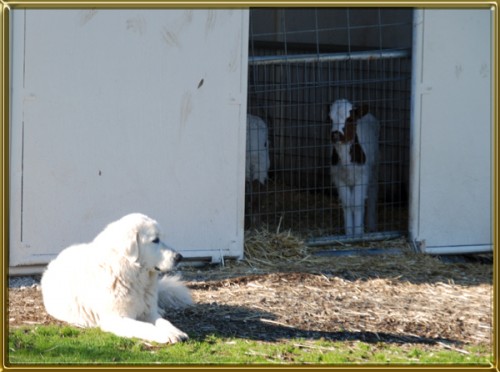 When I took this series of photos I locked Hannah's calves in the barn so they would stay out of my way. Hannah cooperated with me to a point and wandered around so I could take a few photos. But then she decided she was worried about the calves, and since I had them locked up her answer was to guard them from outside the door. She had only been living with these calves for a couple of days. Hannah is a calm, serious, committed guardian.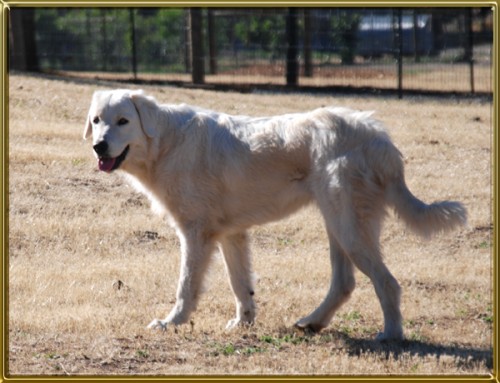 ---
---
9-1-15
On 8-22-15 Benson Ranch participated in a community service event. Many of our animals went, along with three of the pups. To see the photos and stories go to the Maremma Blogs page. Here are a couple of photos taken of Hannah. She is only six months old in these photos.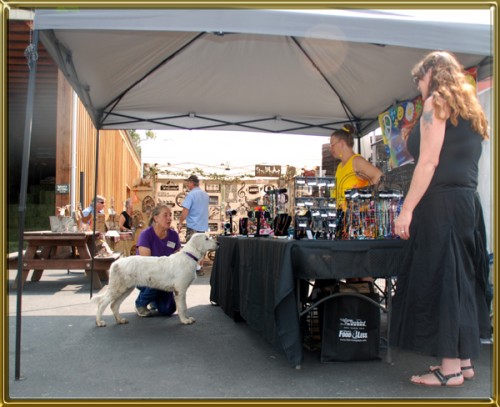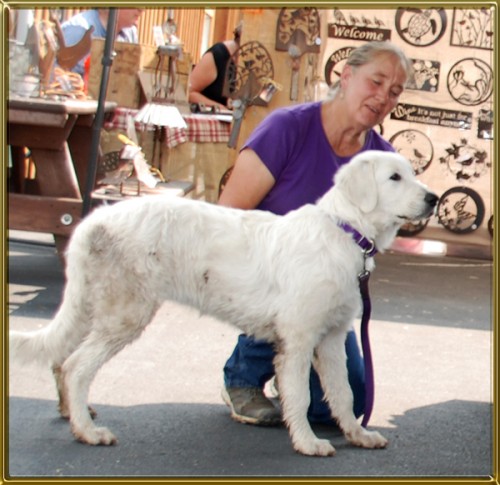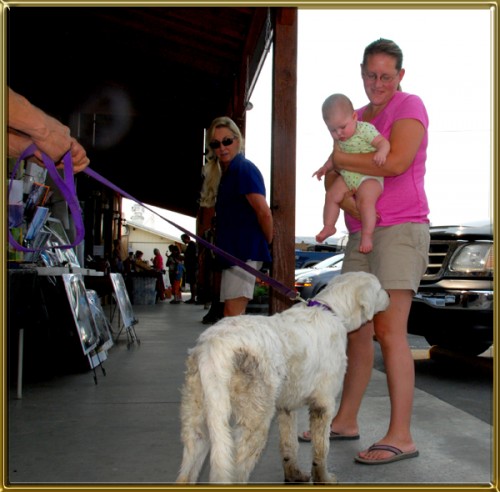 ---
---
The photos below were taken May 25, 2015 when Hannah was just eight weeks old.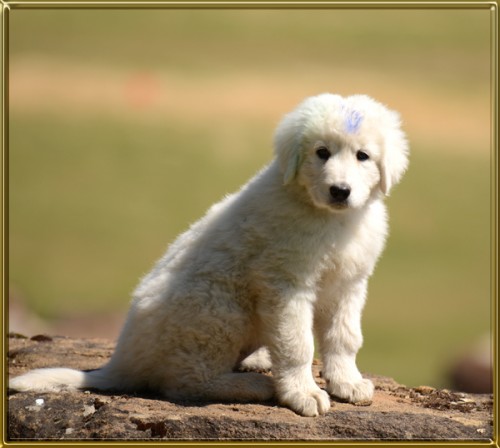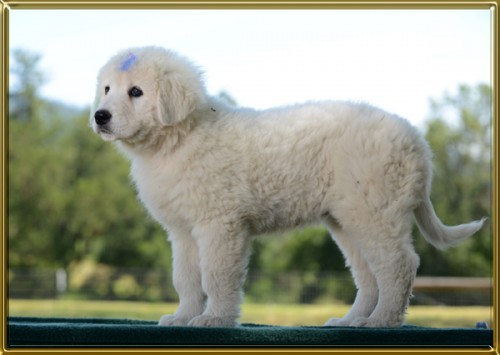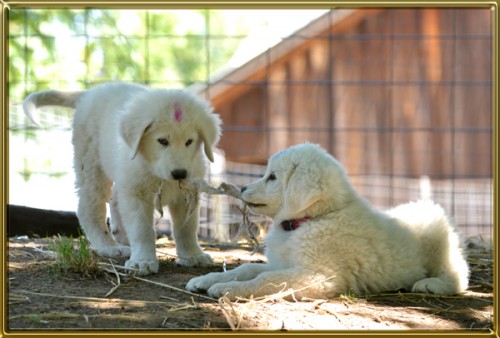 Hannah and Cierra found a prize! Hannah, the pup lying on the ground, found a piece of wool she wasn't about to give up.
---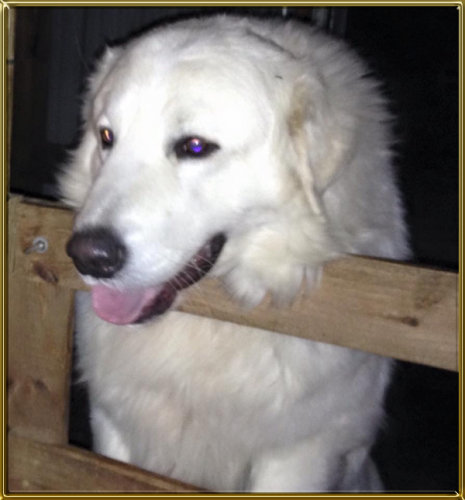 Stoneybrook's Marco has had full health testing, as have both his sire and dam. His sire Stoneybrook's Hoss scored OFA hips Good; his Dam Stoneybrook's Nala scored OFA hips Good.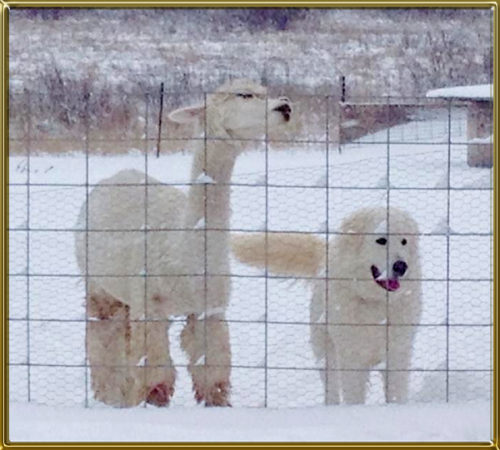 The photos below are of the beautiful Stoneybrook's Alishe, Hannah's dam. Alishe has had full health testing, as have both her sire and dam. Her sire Stoneybrook's Hank scored OFA hips Fair; her Dam Stoneybrook's Hailey scored OFA hips Good.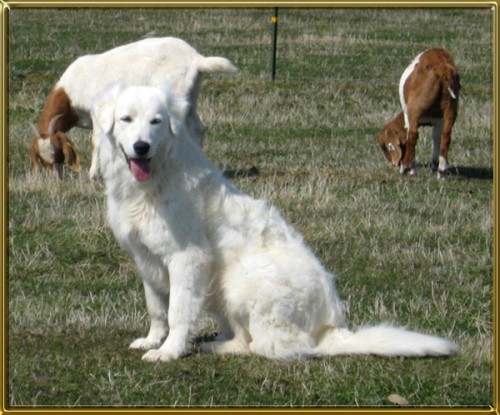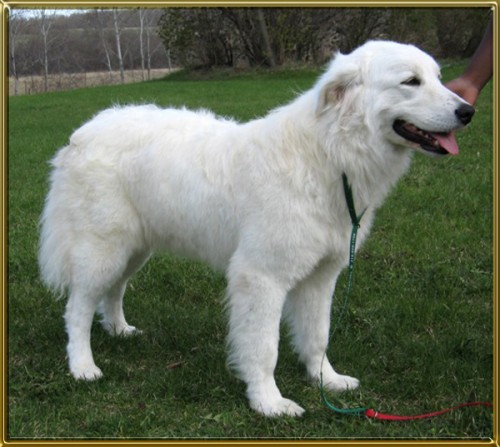 ---
---
---