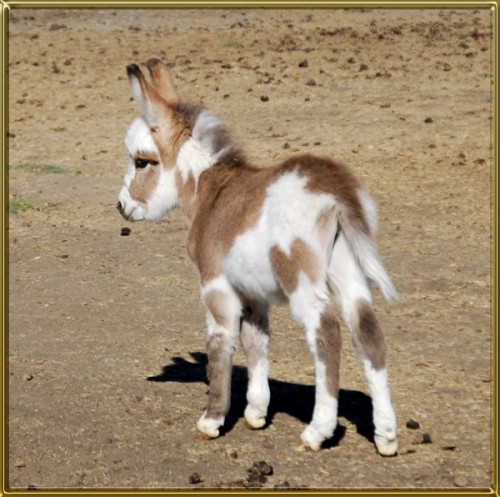 Here at Benson Ranch we wait eagerly for our foals as they are a result of much careful planning and big dreams. Our foals are born throughout most of the year. This herd has been established for many years and quite a few of the individual donkeys are well known. If you see a pairing that particularly appeals to you please let me know and I will notify you when that foal is born.
Waiting List Now Forming For 2019 Foals
---
---
These are the due dates for our 2019 foals.
MGF Malina x BR Pepper Jack    June 4
Circle C Mocha x BR Pepper Jack  June 22
Circle C Diamond Flush's Queen x BR Pepper Jack  June 28
---
---
BR Olivia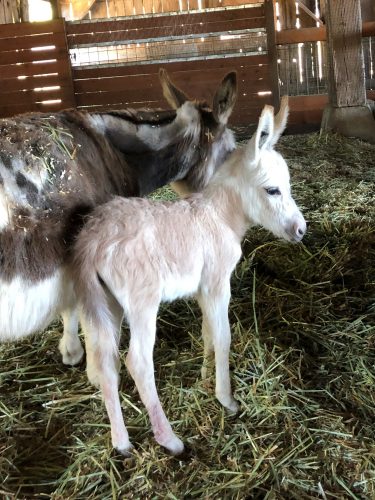 DOB: 6/12/19  Peach and white spotted jennet
758's Cleo x BR Caliente'
Price: $4000
---
BR Rheanna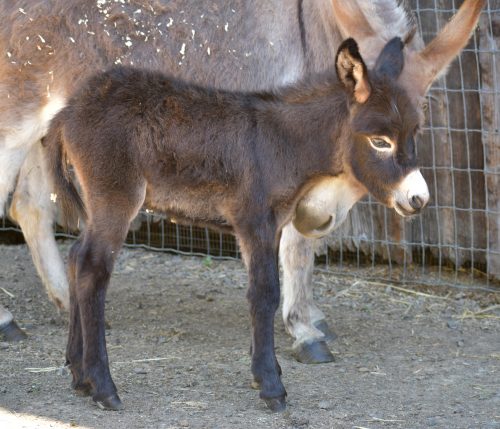 DOB: 6/4/19  dark brown jennet
Circle C Larissa x BR Pepper Jack
I honestly haven't decided if I want to offer this jennet or not. Please inquire if you are interested in her.
---
BR Power Trip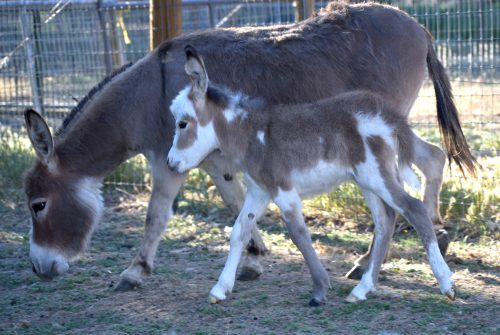 DOB:  5/29/19    brown and white spotted jack
BR Rhapsody x BR Pepper Jack
This fellow will stay with us.
---
---